News
X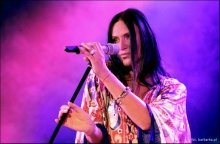 Two Kayah's concerts in Spain!
Data: 17 VIII 2015

On 23rd of August, Kayah  will perform with Transoriental Orchestra on Aste Nagusia festival in Bilbao. Day later, on 24th of August, Kayah will perform with Barcelona Gipsy Klezmer Orchestra on Mas i Mas Festival in Barcelona.

Kayah in Israel again!
Data:
6 IV 2015
One of Poland's greatest performers is back for one show only! Kayah will perform "My Warsaw" - Yiddish and Klezmer songs, at The international Yiddish festival, at Suzanne Dellal Centre.
MONDAY, 6th of April 2015, 9 p.m. 
The Suzanne Dellal Centre, 5 Yechiely Street, Neve Tzedek , Tel Aviv, Israel


read more

Kayah and Włodek Pawlik on 15th birthday gala of radio RMF
Data: 29 I 2015

Kayah with Grammy Award winner Włodek Pawlik - will perform as RMF Classic representatives during the 25th birthday Gala of radio RMF FM.
The Gala will be broadcast live on TV POLSAT, 7th of February, at 8.00 p.m.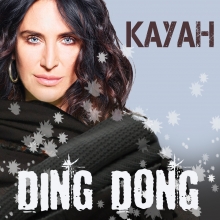 Christmas Carols with Kayah in TV
Data: 22 XII 2014

Sing with Kayah your favourite Christmas Carols in front of your TV: 
24 XII - TVP1 - 18:30 Kolędy w Pałacu Prezydenckim 
25 XII - TVP2 - 14:35 Kolędowanie z Dwójką, część I
26 XII - TVP2 - 14:35 Kolędowanie z Dwójką, część II
see more news
hide